Meet Riego Creek's Principal, Manny Villalpando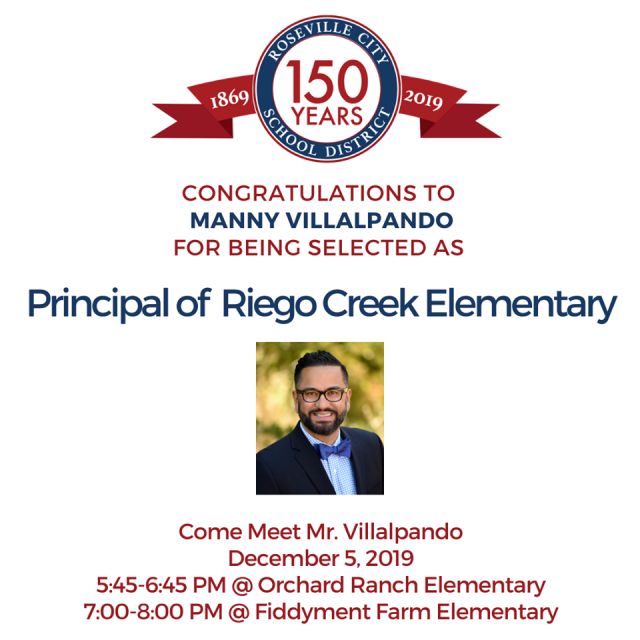 The Roseville City School District has named Manny Villalpando as principal of the District's 20th school, Riego Creek Elementary, located near Pruett Drive and Crawford Parkway off Fiddyment Road in Roseville.
Manny began his career in education in 2001 and became the principal of RCSD Spanger Elementary School in 2017. "Mr. Villalpando brings a passion and genuine care to his leadership role and it's those characteristics we value in our District culture," said Superintendent Derk Garcia. "Manny's ability to cultivate positive relationships with parents, community members, and staff is an integral piece to our preparation for Riego Creek's opening."
Construction for Riego Creek was planned for 2022, but due to increased demand, and an agreement with Westpark and Fiddyment Farm developers, the timeline has been expedited so the school can open for the 2020 – 2021 school year and can accommodate up to 625 students.
The next steps include selecting Riego Creek's branding, such as mascot, school colors, and logo, as well as the selection of staff. #RCSDChampions